North America Music Entertainment & Bollywood connection is organizing the most prominent new year celebrations on the 31st of December 2022. This is known to be a family event with celebrity status. Over 500 guests from the lower mainland and metro Vancouver region were in attendance in 2019, and the organizers expect around 800-1000 people this year.
A similar event was organized in 2019 before COVID. The event was very successful regarding entertainment, food, and games. The organizers had plans to organize an event last year, but due to the COVID-19 restrictions and a sudden shutdown of all events on New Year's Eve, they had to cancel the event.
Families are invited to come with their children to the Empire banquet hall in Surrey at 6.30 PM, which will go beyond midnight. Tickets are on sale online now. Currently, the tickets are priced at $60 for adults and $35 for children aged 4-14 (early bird pricing). Children under 4 are free to attend, provided they don't occupy a seat. However, the organizers highly encourage purchasing a ticket if they need a chair. The early bird pricing will go up after the 15th of November.
The theme of the event is the Bollywood masquerade, and the whole evening will be based on that. From dancing to singing to DJ music, everything will be Bollywood based. If you are wondering if there will be Punjabi music or a different genre, you can request the DJ to play the same.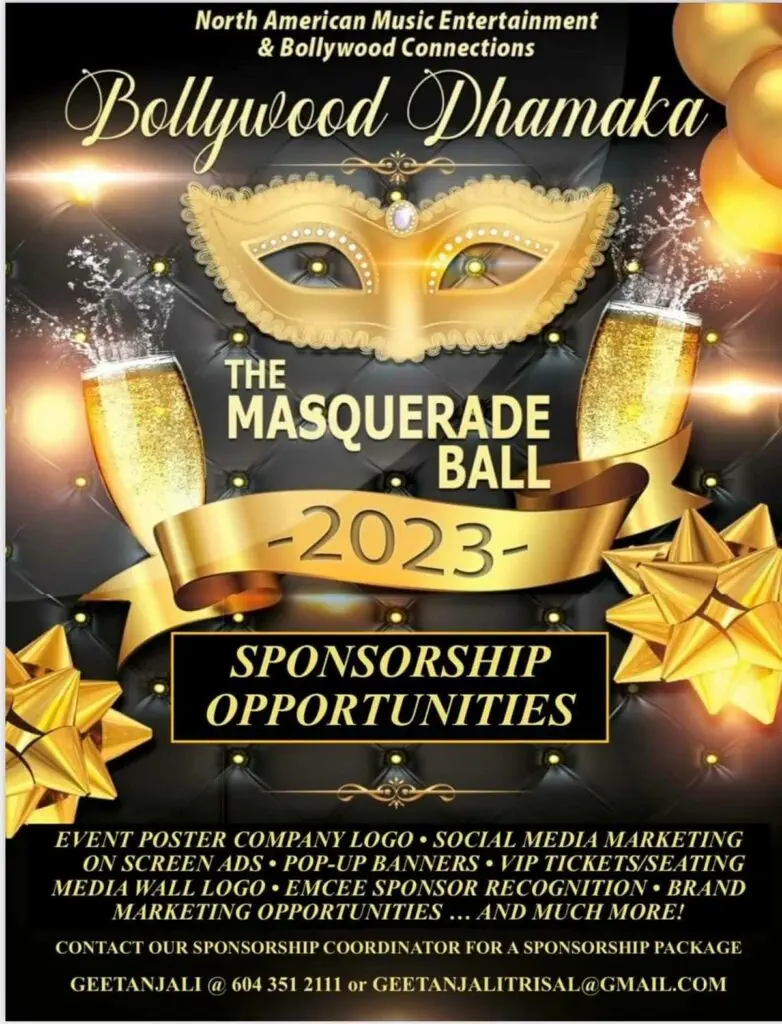 Local singers Jazz Mattu and Geetanjali, along with Calgary-based singer Nilesh Prasad will be entertaining guests with their singing, which will be accompanied by Bollywood and classical dancing. Apart from dancing and singing, Mehndi artists will be providing mehndi designs, and kids can enjoy them too, as there will be coloring and fun activities to keep them occupied.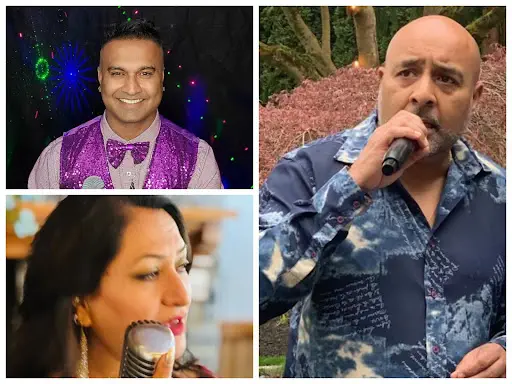 As mentioned, the event's theme is masquerade; therefore, the organizers highly recommend coming with masquerade masks in black and gold. It is optional to have the masks but "good to have" as it will make the event more eventful.
In a conversation with Jazz Mattu, one of the organizers, Jazz said, "We've done this before, several times in the past, and our mandate is to really raise the bar in terms of local events. And part of it is also to bring local artists together. We have had one or two events previously where we bought artists from the UK or Sweden but typically, we try to bring in and support local artists."
"The event's purpose is to unite the community under one roof for an eventful night. It would be an enjoyable and safe atmosphere for families to attend." He added, "we guarantee it's going to be a fun event, and people will enjoy it. The event is a premium event in terms of the venue, the food and entertainment. In addition to the food and entertainment, there will be a cash bar and a martini bar too. Signature cocktails will be served at these bars along with wine, spirits, and soft drinks."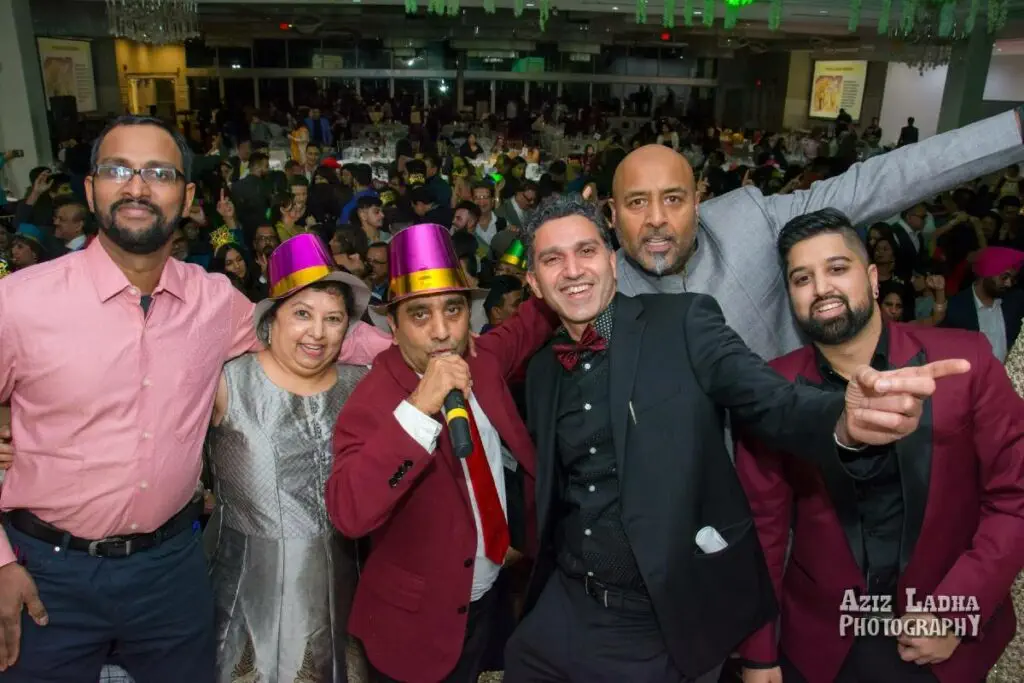 Multiple sponsorship packages (Platinum, Gold, Silver, and Bronze) are available, starting from $500 to $2,000. The sponsors get a couple of complimentary tickets, VIP seating, and tables (premium tables at the front). There will be complimentary wine on the table, which provides a $5-$10 discount on additional purchased tickets if the sponsors wish to purchase. The sponsors will have their logos displayed on a New Year's themed media wall & their pictures on the backdrop. The sponsors can bring pop-up banners, promote their business, and have business cards. Also, on-screen, their logos will be shared. "It's quite a comprehensive package," added Jazz.
Some items are still under wraps and will be announced closer to the time. If you want to keep up with the event, follow the Facebook Page for more updates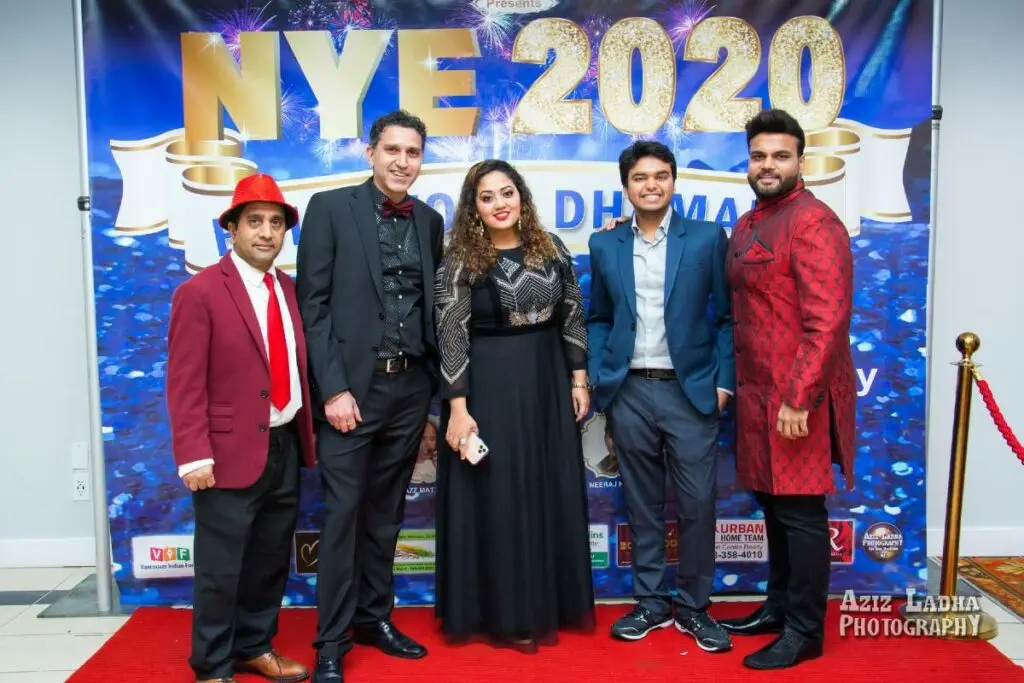 So, get on your Masquerades and prepare for the most prominent new year eve 2023 party. I am very excited to attend this event, and I look forward to meeting you on the 31st of December evening. Please don't forget to RSVP here and buy your tickets online.