On the dawn of the first day of the New Year, there's this strong urge to begin that day of the year in an extremely positive and possibly spiritual and soulful way. It is fairly common among the Hindus and in general the Indian diaspora across the globe to start the New Year with a soulful visit to the nearest temple. It becomes a community event to go to the temple on first of January – starting the year with the blessings of Almighty God
Keeping this positivity in the community in mind, the temples all over Metro Vancouver plan special events, devotional activities followed by special lunch ( Preeti Bhojan)n for their devotees and community members.
Like every year, this year too, the management of Burnaby Hindu Temple planned a beautiful and soulful morning for the devotees in association with KVP Heritage. The morning began with welcoming all the devotees to the temple, followed by mesmerizing devotional music performance by a group of extremely talented and accomplished musicians. Soulful bhajans, and some Sanskrit hymns, were sung by Meera ji and Neeraja Aptikar ji, accompanied by Akaljyot Singh and Satpreet Singh on Dilruba and Tabla respectively. In true terms it was a genuinely spiritual feeling to listen to and sing along such melodious singers.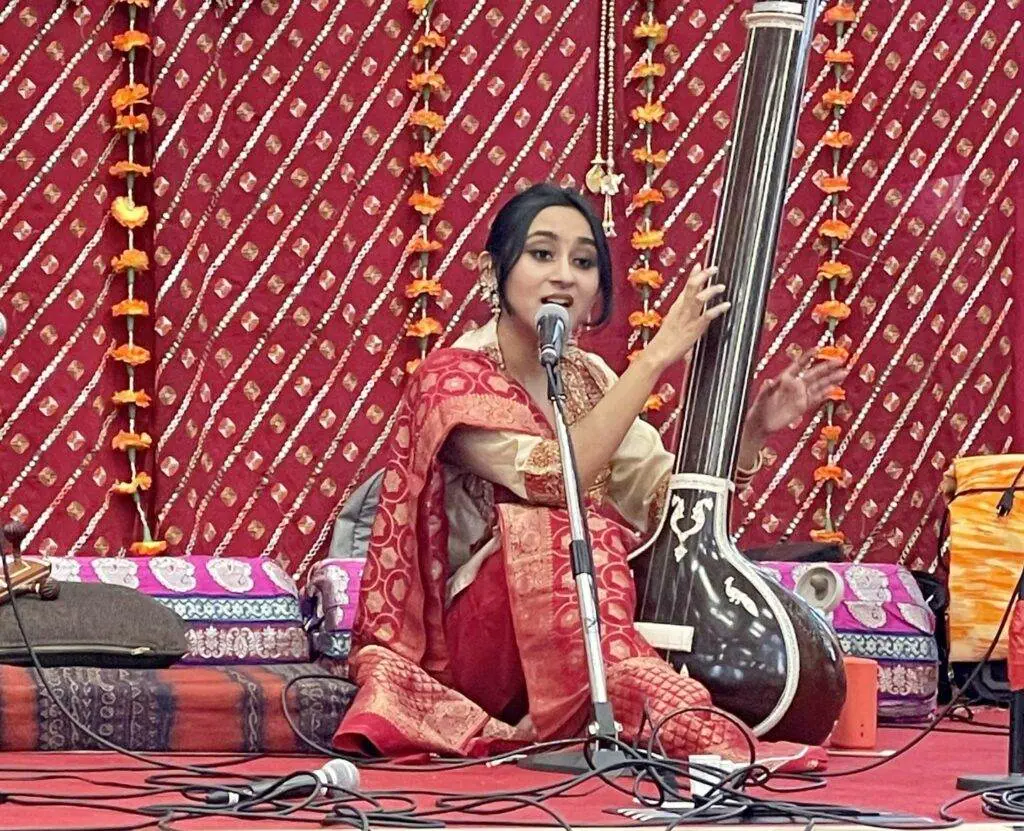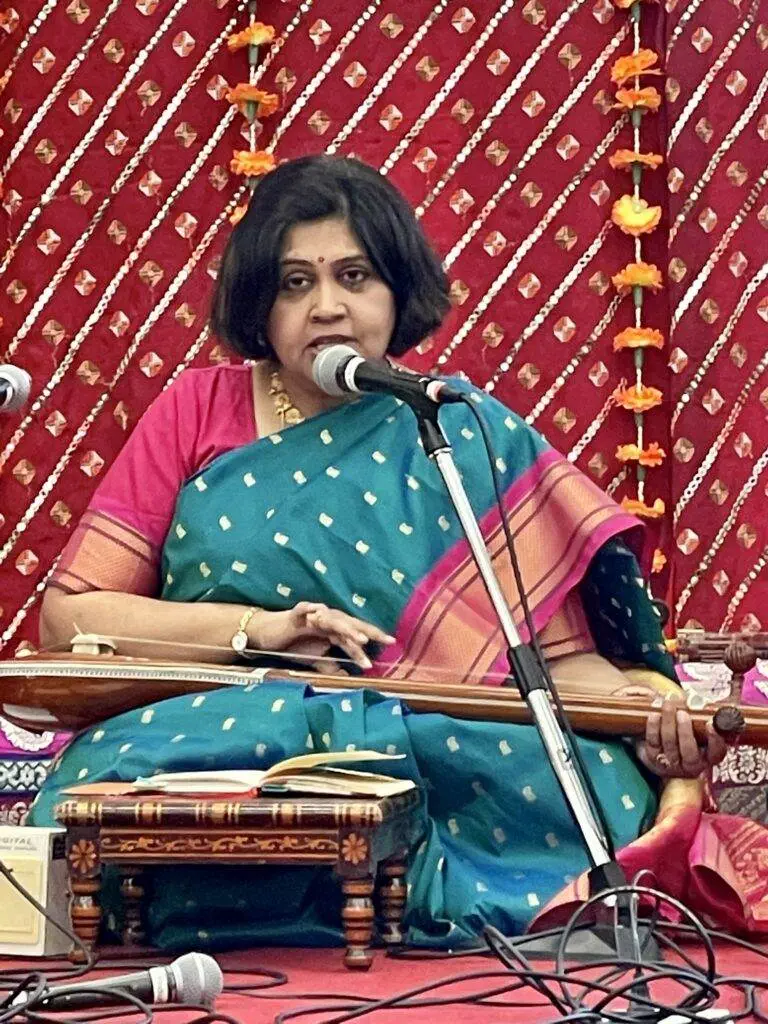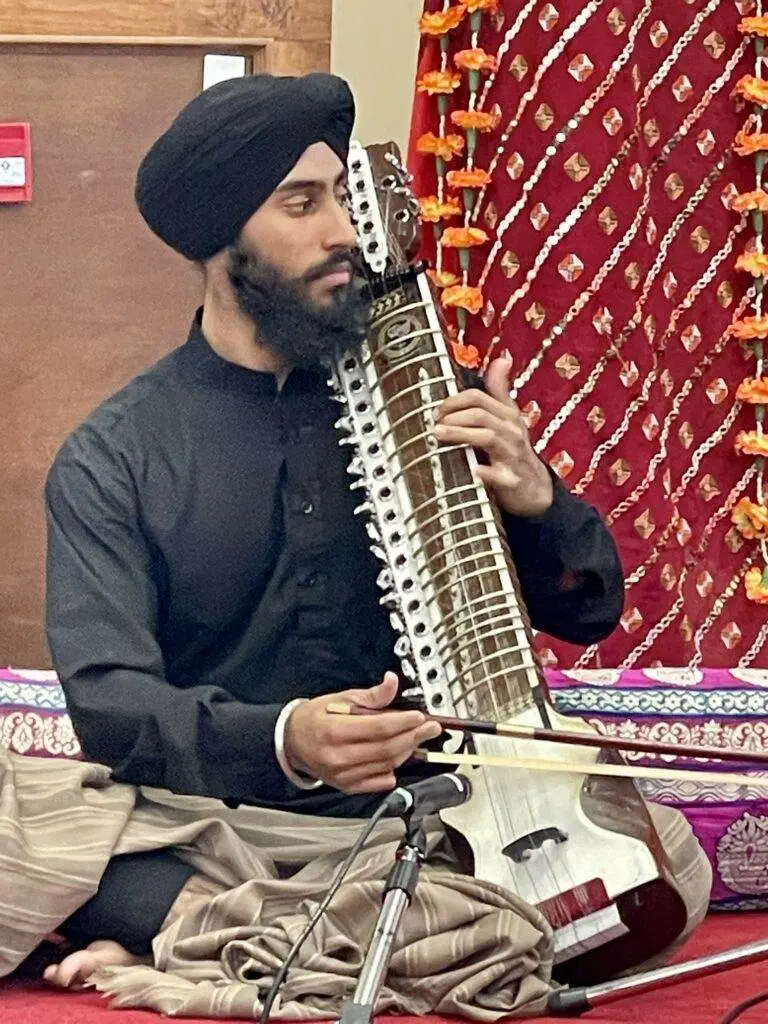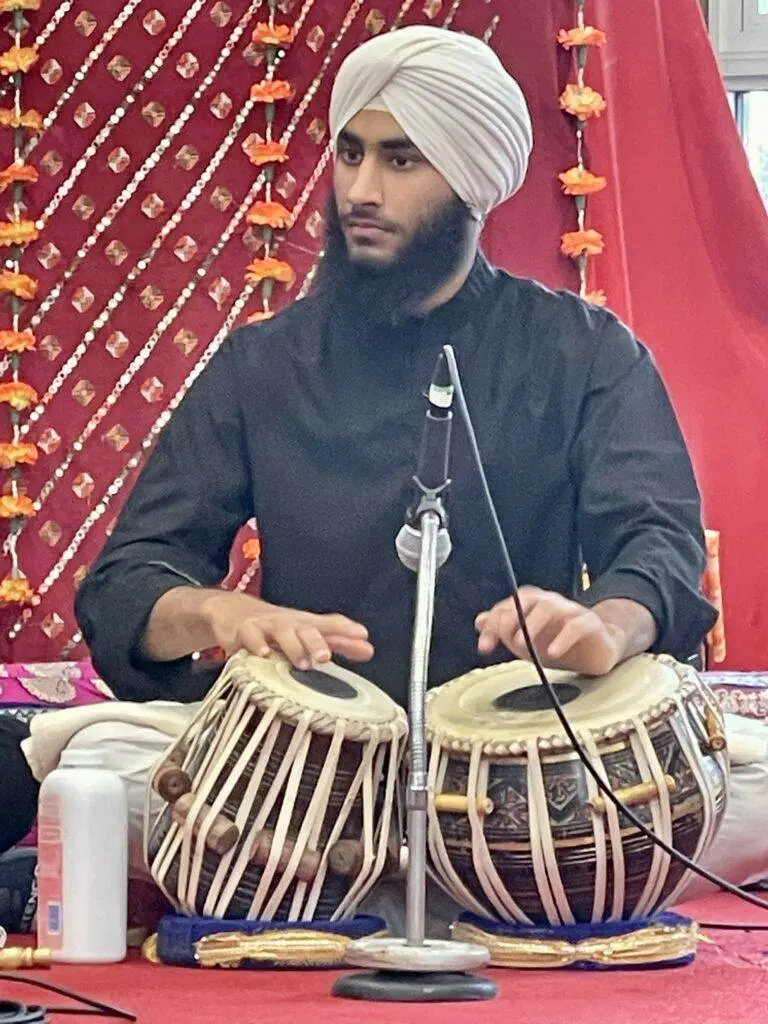 This musical event was later on followed by Vishnu Stuti, Naam-Jaap and a meaningful message by various Panditjis of the temple. The management at the temple thanked all the devotees for being a part of the beautiful morning. They also acknowledged the ones who made donations to the temple. The event was completed by singing the Aarti – OM Jai Jagdish Hare.
The devotees also enjoyed sumptuous lunch -Preeti Bhojan at the dining hall of the temple with delicious vegetarian meal.
Special gratitude from team ATI Vancouver to the Burnaby Hindu Temple and KVP Heritage for making our beginning to the New Year more spiritual and soulful. Wishing everyone a Happy New Year 2023!
---
We depend on the community members to post and share useful information on website. Please write to us at [email protected] if you have anything to share with the Vancouver Indian Community.