It's that time of year again! This year, Acuity events with Zee TV Canada and Yuva event are throwing a special Christmas party with all your favorite Bollywood hits! Time to get together with friends and family and celebrate the holidays with a Bollywood-themed party!
Get ready on the 10th of December with your family to join one of the most awaited Christmas party of 2022 in Metro Vancouver taking place at the Crown Place Banquet Hall.
Guests can expect a heated patio for outdoor dining and a live food station with various vegetarian and non-vegetarian foods like Paneer, Eggplant, Chicken, Fish, etc. There will be a separate dessert and liquor bar where you will be served different liquors, wine, cocktails, and mocktails.
The organizers are bringing in a famous DJ from Vancouver, DJ Goddess. She is an internationally renowned EDM Bollywood and house DJ. She is the first female Bollywood DJ to hit the charts worldwide and has been ranked number 3 new DJ in the world and number 1 new DJ in Canada by industry experts.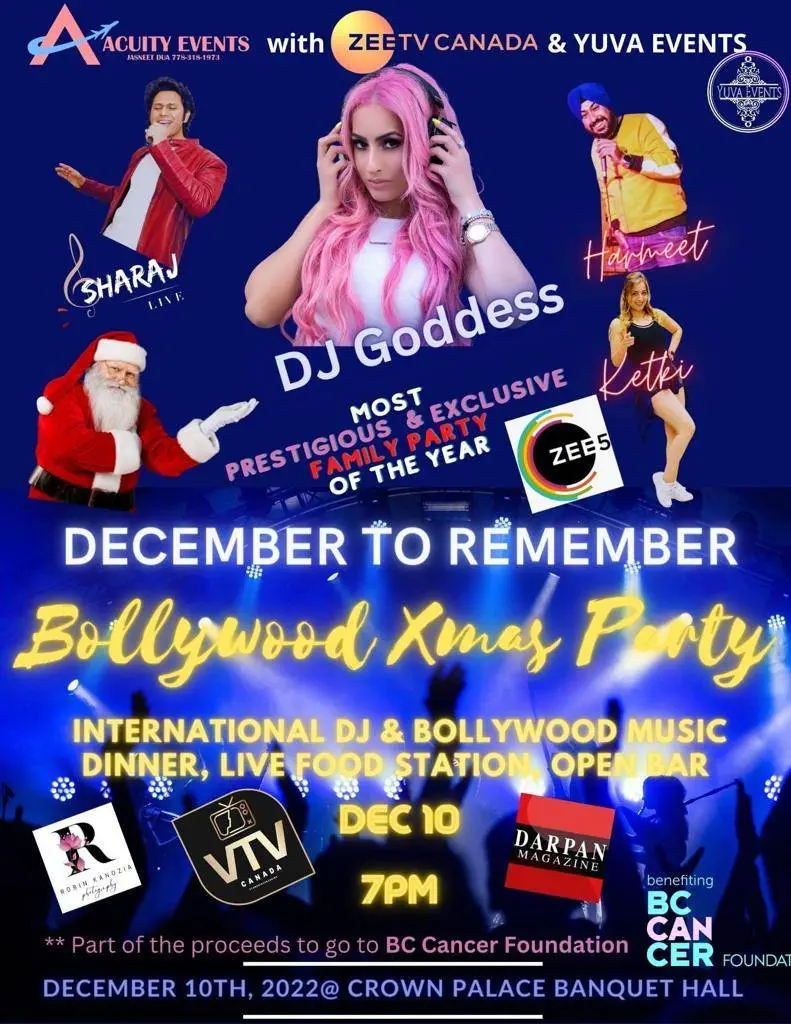 Apart from DJ Goddess, Sharaj Naidu and Ketki will set the stage on fire with their singing and dancing talents, respectively. The organizers have also invited one of the well-known standup comedians, Harmeet Kohli, to address the audience directly from the stage.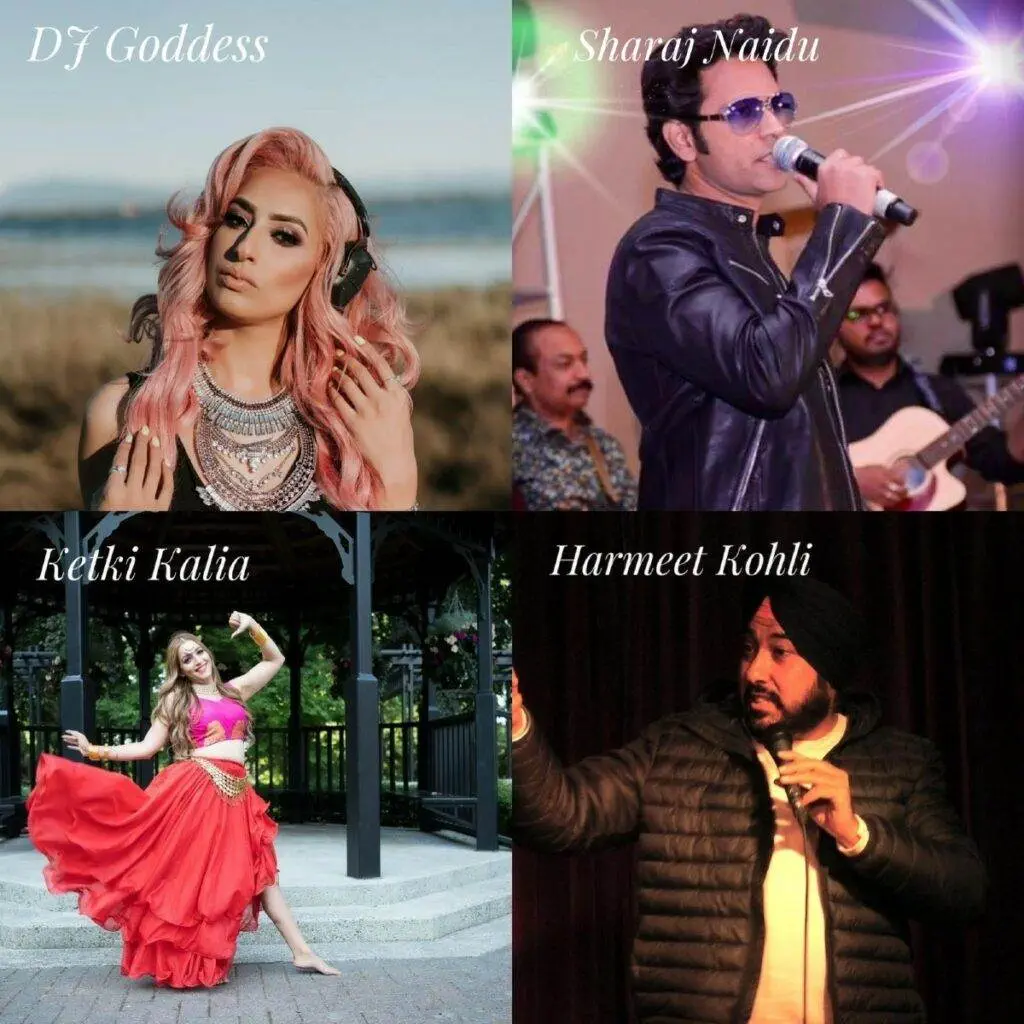 There are three tiers of sponsorship – Platinum, Diamond, and Gold- ranging from $1500 to $3000. Sponsoring the event will give the sponsors visibility on the media wall, their pictures in the backdrop, and paid social media ads. The sponsors will also receive 10 VVIP tickets.
Jasneet Dua, one of the organizers, said, "The purpose of the event is to bring the community together and give them a stage to interact with each other. It will be a great event and part of the proceeds will go to the BC Cancer Foundation."
Contact Jasneet (778) 318-1973 or Bhumika (604) 780-5192 for tickets or Sponsorships.