Lohri, Uttararyan, Pongal, Bihu and Sankranti are our own Indian harvest festivals celebrated all over India, the highlight being Sun worship and gratitude for the cornucopia of freshly harvested grains, seeds, fruits and a plethora of variety of vegetables.
Lohri is typically celebrated the night before Maghi, also known as Makar Sankranti and falls every year on January 13. It is the festival that marks the passing of winter solstice, it marks the end of winter, and it is a traditional welcome of longer and warmer days, and the sun's journey to the Northern Hemisphere.
Lohri is celebrated with great enthusiasm and fervour all across Punjab, Haryana, Rajasthan, Himachal Pradesh, Jammu and Delhi, and also all over the world by Sikhs and Hindus. Lohri is traditionally associated with the harvest of Rabi crops.
There's a folklore of the legend, Dulla Bhatti who had lived in Punjab during the reign of Mughl Emperor Akbar. He like Robinhood, used to rob the rich to help the needy and poor. In one of his adventures, he saved a little girl from her kidnappers and raised her like his own daughter. On her wedding day he even performed the wedding ritual in the absence of a real priest. People loved him and respected him and began singing the folk song "Sundar Mundriye" every year on the occasion of Lohri.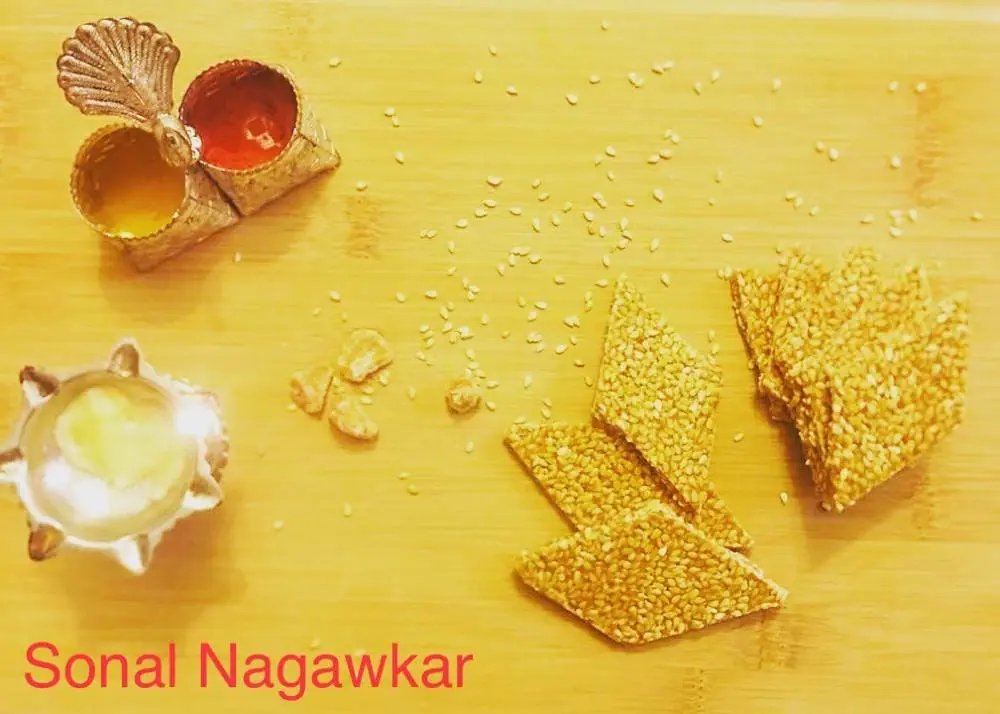 People make a huge bonfire and offer season's harvested crops like sesame seeds, jowar( sorghum) and fruits as offering to the fire and sing folklores around it.
On the next day of Lohri, typically falls the festival of Makar Sankranti, the day when sun in the Northern Hemisphere enters the sign of Capricorn (Makar Rashi). This festival in spirit also has same significance as Lohri as this is also a harvest festival. Makar Sankranti is celebrated in Maharashtra, Karnataka and in some parts of Madhya Pradesh, Telangana and Andhra Pradesh. It is celebrated as Uttararyan in Gujarat, Pongal in Tamilnadu, Poush Sankranti in West Bengal, Bihu in Assam, Shishur Senkranth in Kashmir. Not only in India but it is also a popular festival in Nepal celebrated as Maghi Sankranti, in Thailand as Songkran, and in Cambodia as Mohan Songkran.
In short this is one uniques festival which is celebrated all over India with different regional names and celebrations. In entire north of India and Maharashtra and Gujarat it is customary to make brittles ( known as Gajak or chikki) using sesame seeds and jaggery. In south of India it is popular to make some kind of rice and daal (pulses) pudding known as Pongal, in Gujarat an exotic mixed vegetable preparation known as Undhiyu is made with 12-15 vegetables cooked together. Kite flying is another popular ritual associated with this festival. International Kite Flying Festival is held on this day of Uttararyan in Gujarat.
In Metro Vancouver too we observe enthusiasm in the Indian diaspora for this festival, various temples and Gurudwaras organize Lohri festival and feast.
Wish you all a very Happy Lohri and Makar Sankranti!